JRB Email and FTP delivery
JES Report Broker delivers documents via EMAIL and FTP (and available via web browser).
 
The document can be attached to the Email or presented as the body.
You have the ability to dynamically control the details of the Email such as the SUBJECT, FROM, and attached FILENAME.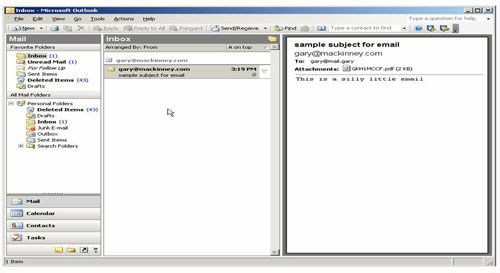 Documents can be automatically FTP'ed to any platform. You have control over any directories created and filenames.
Security is available via SSL (Secure Socket Layer) using up to 2048 bit 'very high-strength' digital certificates.
All of the report splitting, conversion and formatting functionalities are available just as they are for web access of documents. A web browser such as Internet Explorer or Mozilla Firefox can access reports archived into JRB. Reports are archived using DELIVERYTYPE=ARCHIVE.
---