Member Login

MacKinney Print Transform
Convert AFP (Advanced Function Printing) documents into PCL, PostScript or PDF
MacKinney Print Transform (MPT) interfaces with JES Queue for Printers (JQP) and JES Report Broker (JRB) to functionally enable AFP document transformation in both products.

 
---
You can get rid of your BUS/TAG printers and...

... have AFP reports displayed by a web browser as they would look if printed or send them on to a PCL or PostScript printer.
---
MPT is z/OS-based software. All components are installed in z/OS and execute within z/OS.
 
Inputs supported:
Fully composed AFP
AFP Line Data (Reports with a Page Definition or Form Definition applied)
 
Outputs produced: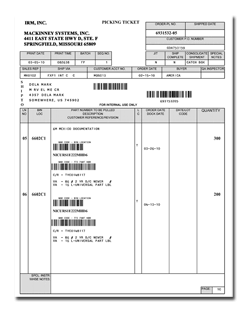 PCL
PostScript
PDF (Adobe Acrobat)
Related Products:
JES Queue for Printers - Print from the JES2 output queue to VTAM and TCP/IP printers.
JES Report Broker - Deliver reports using FTP, Email and the Web.
VTAM Virtual Printer - Route output created by your online applications to the system spool.